BluFin Software provide specialised services in the following categories as well as providing bespoke software development.
---
BluFin Software Solutions provide specialized and bespoke software solutions for SME's internationally.
Our experts have been creating customized software solutions since 1999.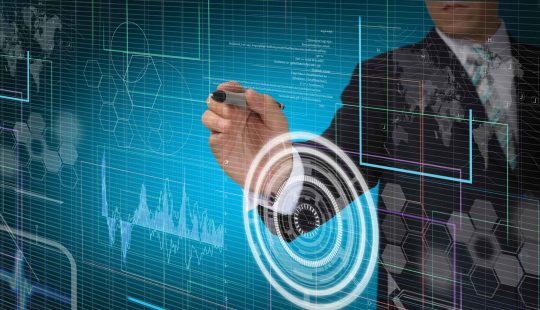 Integration
We have achieved Official Sage Developers status. Sage is the finance package of choice for most UK SME's. Many of which have disparate systems and unfortunately find themselves wasting considerable time and resources having to double entry data into those systems and Sage.
Our Approach
We have extensive experience integrating our own software solutions (and third party software) with existing Sage installations. Let us integrate your Sales Order System with your Sage Financial Package. If you store your Product details in Sage we can develop a User Friendly Sales Order and/or Stock Control System that efficiently retrieves data from and writes data to your Sage database, removing any need for double entry, thereby freeing up staff to focus on other tasks.
Our Experience
BlueFin Software Solutions has a mass of experience developing bespoke solutions across a broad range of industry sectors. we have the skills to integrate our solutions with off-the-shelf or third party bespoke solutions to personalise a solution for your business.
Armed With the latest tools and techniques available, our professional Software Engineers have the ability to rapidly design, deliver and deploy custom software that is cost effective, delivers immediate Business Benefits, and is tailored to your Business Processes.
Our Approach
Taking a consultative approach, we identify the appropriate technology for your project's needs. We work closely with you and your team to ensure that the delivered solution meets, and in most cases exceeds, all of your requirements. More importantly, we can also provide training and support to ensure you achieve 100% from your delivered solution.
Mobile Applications
Many companies recognise the benefits of creating mobile applications and promoting themselves in a pocket sized presence. The potential of Mobile Applications has gone far and beyond this, and businesses are now creating Apps to increase the efficiency of their internal processes.
Blue Fin Software Solutions have a lot of experience in this field and have developed various Mobile solutions which have helped companies improve employee productivity and efficiency, significantly reduce administration, and increase the overall cash flow of the business.
We design these user friendly applications for 2 main mobile platforms; Android and windows, using database and XML technology to process and record data on-the-move, or to synchronise back to the office.
Popular applications Blue Fin develop allow the workforce to conduct their daily business activity whilst working remotely. Employees are provided with a user friendly, intuitive interface with access to existing business processes and systems.
These Mobile Apps can include various functions such as:
Streamlined data entry
Integration with your existing back office system
Scheduling jobs to the mobile work force
Track work force locations
Automating job documentation and information
Capturing signatures and photographs
Blue Fin Software Solutions can provide you with a free demonstration of one of our mobile application systems allowing you to experience the positive impacts it can create on the daily processes of a business.
As a bespoke software company, if you have an idea we can help transform this into a reality. So why not get in touch and let us create the perfect solution for you.
What can Barcode Solutions Achieve?
Barcodes are useless without software to make sense of it all and present the data in an easily understandable format. Barcodes offer the fastest and most accurate means of data input and collection. There are many different barcode symbologies, e.g. "3 of 9", "Code 128" etc... each with it's own idiosyncratic rules.
We have extensive hands-on experience of developing solutions utilising all the commonly used symbologies. We can supply standard and bespoke software for any type of application using PC's & remote data collection terminals such as Mobile computers or PDA's.
Typical Projects:
Stock Control
Warehouse Management
Asset Tracking
Laboratory Sampling
Work In Progress
Batch Control & Traceability
Courier Services
Library and Film Archiving
Tool Monitoring
Electronic Patient Records
Time & Attendance
Key Tracking/ Property Management
If you have a specific barcode or data capture requirement then BlueFin Software Solutions can help you to define your requirements, develop and supply a custom built software package to meet those requirements. Whether it be for PC's or mobile handheld computers, we can supply a simple and low cost solution.
Contact us to find out how barcode solutions could enhance your business
With extensive skills and experience in .Net, we develop custom .Net applications and software products for business and entertainment. Our developer team provides solutions for a wide range of tasks and problems:
Custom Application Development
Client-server applications;
Desktop applications;
Web applications;
Smart Clients;
Database design.
Mobile Software Solutions
Development of mobile applications for PDA and smartphones;
Integration of mobile clients with enterprise systems and synching with desktop applications.
Programming services
C#
ASP.NET
VB.NET
Visual C++.Net
Applications Integration Services
Web Services development;
Integration of enterprise systems within or between businesses;
Integration of MS Office products into enterprise systems.
Porting and Migration to .Net
Web enabling of offline applications;
Application re-engineering.
Secure Application Development
Encryption and authorization;
Protection from an unauthorized copying;
Digital signature protection.
Bluefin Software deliver innovative and cutting edge software solutions across many different sectors. See what BluFin Software Solutions can do for your company.
---